Physical reflections, as the one in the photo to the left (that I took in 2010 in Colorado), usually cause us to pause and see the beauty before us. Many photographers–both professional and amateur–seek to capture the reflection of some natural feature in still pools of water. We find it peaceful to gaze upon. And before we know it, many minutes can pass. Even hours.
In education, the minutes that pass almost undetected (because they are often not assessed) during reflection can be the very reason why teachers don't ask students to pause and reflect. Time is a valuable asset in the classroom, especially considering the many demands placed on our time daily, weekly, during a semester, during a year.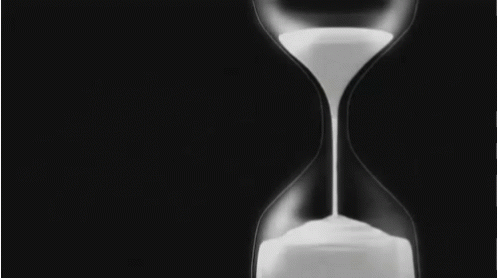 So we wield to the demands of the clock and try to get our students to reflect on their learning, especially their writing, on their own time. Surely, they can do that without our assistance, right? They surely will take the time outside of class to think about "why they made the rhetorical choices they did (metacognition)" and "recognize what they [did] in that particular moment (cognition)" (Taczak, 2016, p. 78), right?
Kara Taczak discusses the need to reflect for all writers, but emphasizes the need for "writers engaging in new or especially challenging tasks" (2016, p. 78) to make use of this practice. I contend, then, that this is something all high school students need to be doing regularly as part of their writing curriculum. But, I don't regularly incorporate it in my classes. Why? 
Taczak lists the reasons why every writing teacher should include time for reflection in his/her lessons: ability to make more informed choices the next time when faced with a similar task; ability to see connections with their lives or other experiences to enhance their writing; ability to revise better because writers learn from their own mistakes (2016, p. 79).
I don't dispute a single idea that Taczak lists in her explanation of this concept. In fact, I agree with every one of them. She is absolutely right, in my opinion. This is why as part of my annual evaluation this year I am putting my faith in my students' reflection of their own writing abilities, strengths, weaknesses, and assessment of their improvement over the course of my yearlong classes. I must decide on a beginning-of-course benchmark assessment and then compare growth to an end-of-course assessment. I have chosen this year that the benchmark assessments will be students' own reflections of where they were as writers at the beginning of the year and where they are at the end of the year.
I found a video on YouTube created by Mrs. Boswell that I think would be useful when explaining to students why reflection should be part of their writing process. It is only 1:21 minutes in length, and it is not the flashiest video on YouTube by any means. But it concisely (remember: tick-tock) explains the relevance in terms that high schoolers can understand.
References
hollymccammack uploaded the ticking clock gif to tenor. Retrieved from https://tenor.com/view/clock-watching-ticking-time-is-ticking-time-is-now-gif-11174641.
martinchristopher26 uploaded the hourglass gif to tenor. Retrieved from https://tenor.com/view/times-up-time-hour-glass-sands-of-time-gif-11719048.
Mrs Boswell (creator). A Smart Move: Reflecting on Your Writing. [YouTube video]. (Aug. 3, 2013). Retrieved from https://youtu.be/RXqbaPx9HeE.